theProfessionalsThat will Inspire your StudentClasses for Children & Adults
Motion Express is a St. Louis Dance Studio devoted to providing a quality education that will foster a love for dance and acrobatics as an art form.
Our dedicated, experienced and nurturing instructors recognize the importance of creating a classroom environment that focuses on positive reinforcement and developing a sense of self worth.  They encourage students to be self-disciplined and responsible while providing them with the skills to explore, create and experience movement.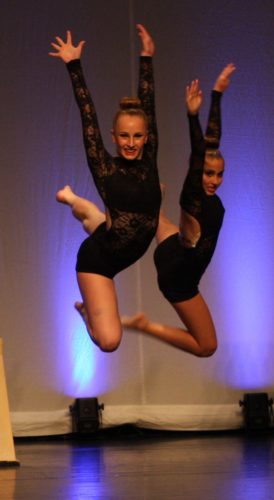 thePerformancesThat will Instill Confidencein All Levels
Our award-winning competition team, Dance Force is an inclusive student dance company.  Choreographers work hard to find the right fit for each interested dancer based on their strengths.  Technical skill and performance ability help determine placement within the company.  This unique approach allows dancers to be able to pursue and experience performing, gain knowledge and grow as a dancers.
Motion Express' annual recital is unique as well, providing a professional dance concert experience for every student.  Production quality staging, sound, lights and directing make all dancers feel like stars!